Familiarity with the region, market, and agency requirements, coupled with our expansive design experience has helped to build a reputation of timely solutions that add value to the most challenging projects.
Click on an icon below to explore a sampling of some of our past projects by category.
Master Planned Communities
Large residential projects that may include a variety public improvements such as schools, parks, community centers, and bridges, as well as water, sewage, and drainage facilities.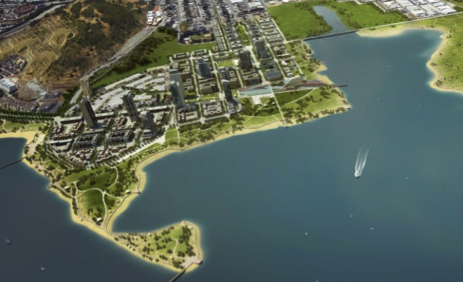 Sub-Phases CP-02-03-04 will form the vibrant center of Candlestick Point. With approximately 3,500 residents, 2,500 permanent jobs, up to 300 construction jobs, an urban outlet district, restaurants, shops, and entertainment venues, Candlestick Point Center will be the dense urban heart of Candlestick Point in San Francisco.
Mountain House
Mountain House is a master planned community consisting of 4,800 acres located in west San Joaquin County adjacent to Alameda County between Highway 205 and Old River. Mountain House includes 16,000 residential units, 550 acres of commercial and industrial space, 750 acres of parks and open space, a community college, and 13 schools.
In addition, a key element of the community is the 150-acre town center consisting of a 32 acre central community park along with surrounding mixed-use developments, an aquatic and recreational center, a community library, and a transit center.
East Garrison
East Garrison is located on the easterly side of the former Fort Ord Military Base in Monterey County.
The 250 acre site consists of 1,400 residential units, 86,000 square feet of traditional town center, 100,000 square feet of artist studios, 50 acres of parks and open space, and a historic preservation district that will rehabilitate and reuse many of the existing army structures.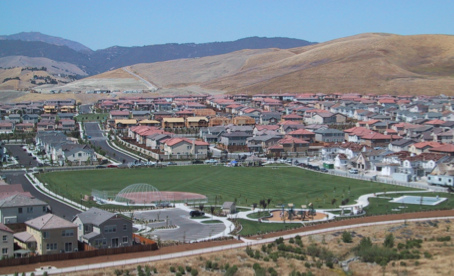 Located in Contra Costa County on the east side of San Ramon, Windemere is a 2,320 acre project with 5,170 residential units, a community college, 4 schools, 23 acres of commercial use, restored and man-made creeks, 8 miles of arterial roadway, and 4 water storage reservoirs.
Single Family Residential
Predominantly detached homes, as well as schools or recreational areas like parks and golf courses.
Faria Preserve is located within the San Ramon Northwest specific Plan Area and includes 286 acres of development. The project includes 740 residential units comprised of single family homes, townhomes, condominiums, and senior housing units. Watch project video.
Vineyards at Marsh Creek
Vineyards at Marsh Creek is located in southwestern Brentwood. The 466 acre project that once was a portion of Cowell Ranch consists of 1,100 active adult units, 128 executive lots, a recreation center, a mixed-use village center, a winery, and an amphitheater complex.
BridGeway Lakes: Yarborough Property
Bridgeway Lakes and Yarborough Property are located in the Southport area of West Sacramento. The 1,070 acre site consists of 4,180 residential units. The project's lake system was designed as an amenity of the community, in addition to its use for storm water detention. In the center of the community is a landmark bridge spanning the lake system. The project also includes:
The construction of a neighborhood bridge

The construction of a sewer pump station

A championship golf course
Trilogy | Liberty | Brann
Trilogy / Liberty / Brann are located in the city of Rio Vista. The 1,183 acre site includes approximately 4,700 single family residential units, a gated, age-restricted community surrounded by a 152 acre golf course, a 17 acre school site, 41 acres of parks, 33 acres of industrial / employment space, and 19 acres of commercial space.
High-density neighborhoods, including condominiums, duplexes, and apartment complexes. Also may include parking areas, trails, parks, and other recreational features.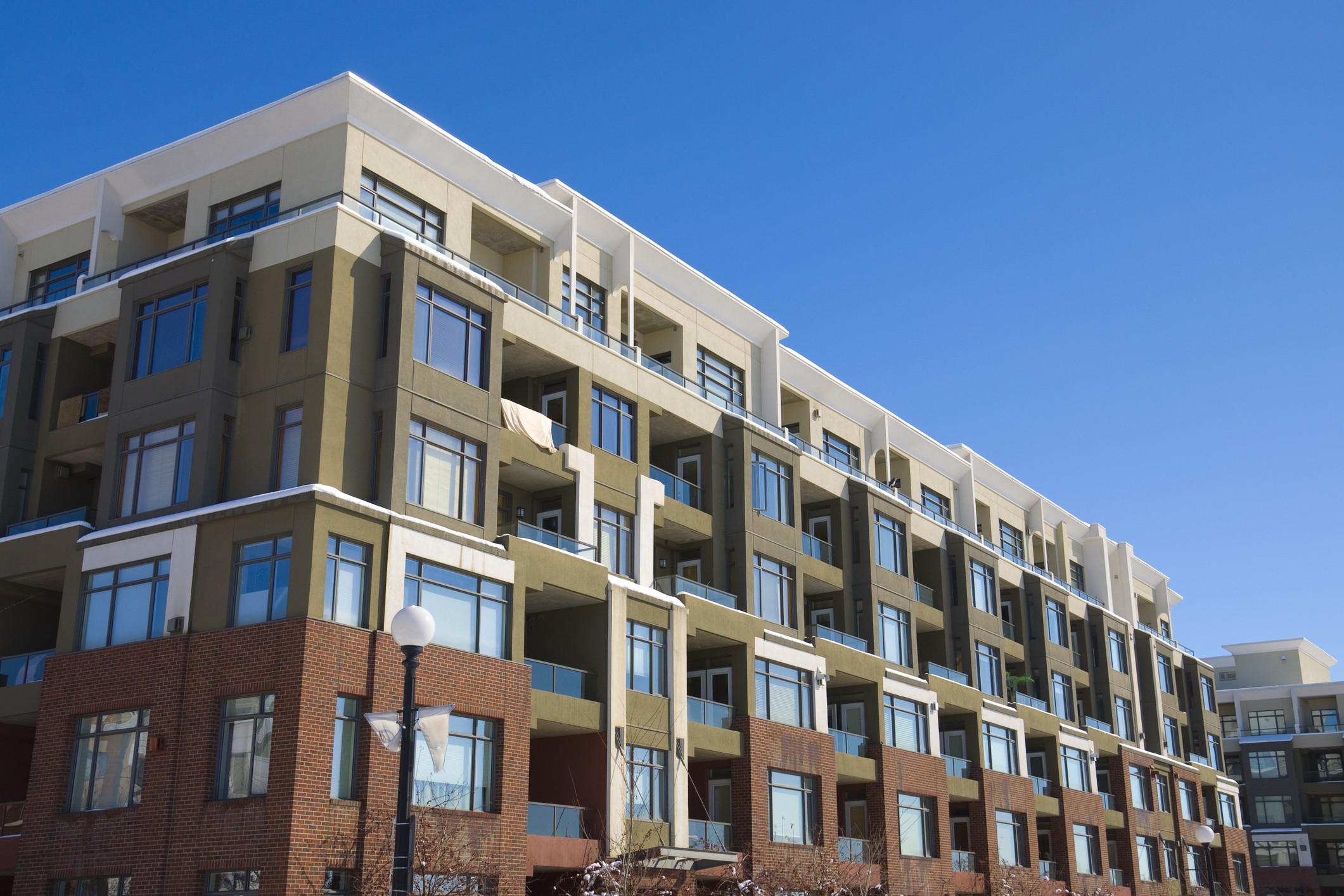 A mixed-use, transit-oriented development located in San Mateo, the project includes 1,171 residential units, 715,000 square feet of office space, 93,000 square feet of retail space, and 15 acres of parks and trails located adjacent to Cal Train. CBG is responsible for all civil engineering services for the townhomes and detached single family neighborhoods, consisting of approximately 441 residential units.
The Lodge at American Canyon
The Lodge at American Canyon is located within the Napa Junction mixed-use development adjacent to Highway 29 in American Canyon.
The Lodge contains 216 garden-style apartment units developed in 2-story and 3-story buildings located on 10 acres. The project also includes the design of an adjoining 3-acre dual-use public park and detention area.
NORTH PARK APARTMENT VILLAGE
North Park Apartment Village is located in the city of San Jose. The 60 acre project consists of 2,700 apartment units, a 5 acre park site, several ground floor retail users, and a significant recreation center. The project consists of podium-type buildings with underground parking.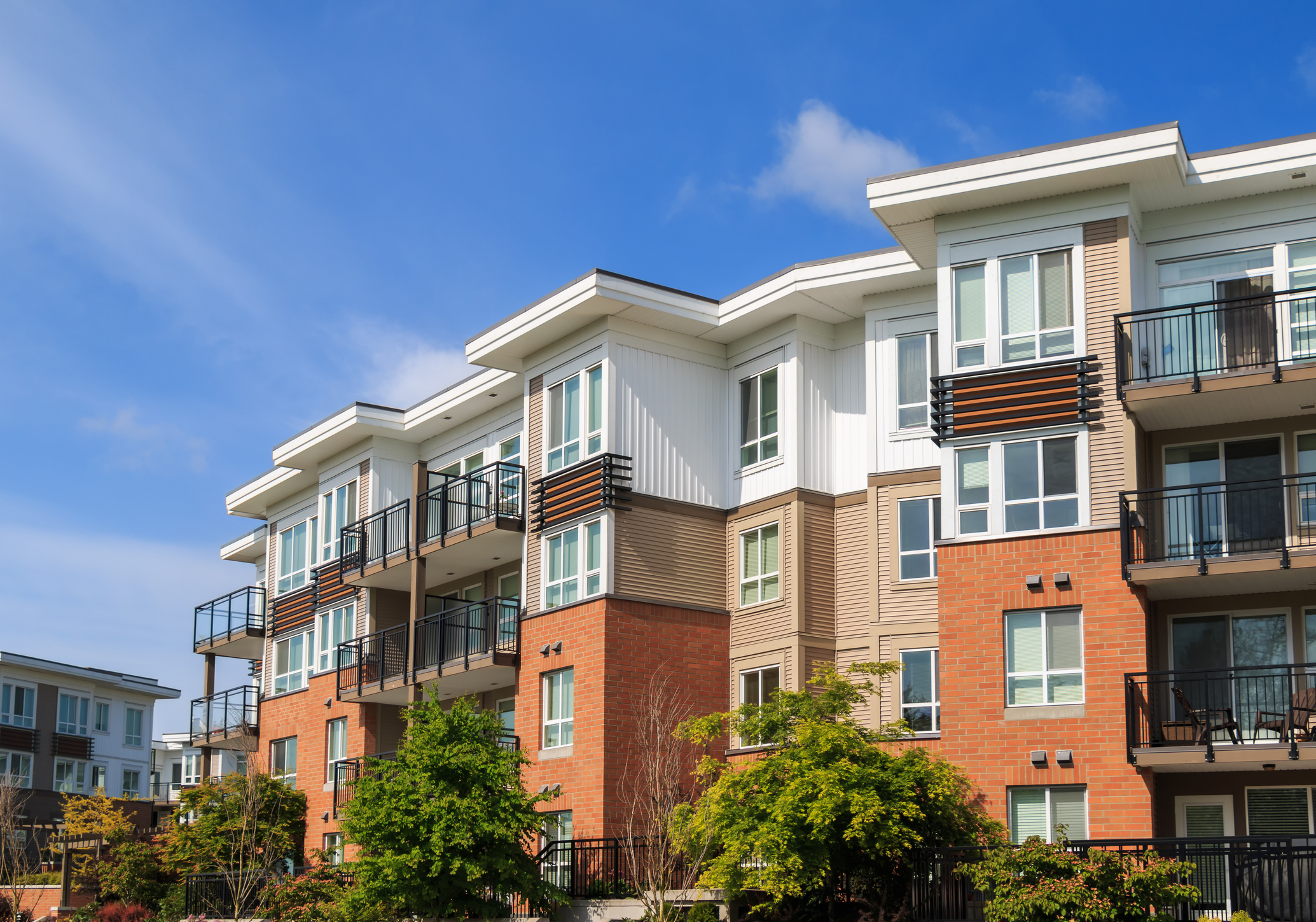 Cannery Place is located in the city of Hayward east of I-80 along Winston Avenue. The 45-acre project is the site of the Hunt's cannery, one of the first businesses to start in Hayward, which was open between 1895 and 1981. Now the site consists of a combination of 628 townhouse and duet-style residential units, and several community parks.
Commonly includes transit-oriented development with variations of residential units and commercial spaces, including parking lots, office buildings or shopping centers.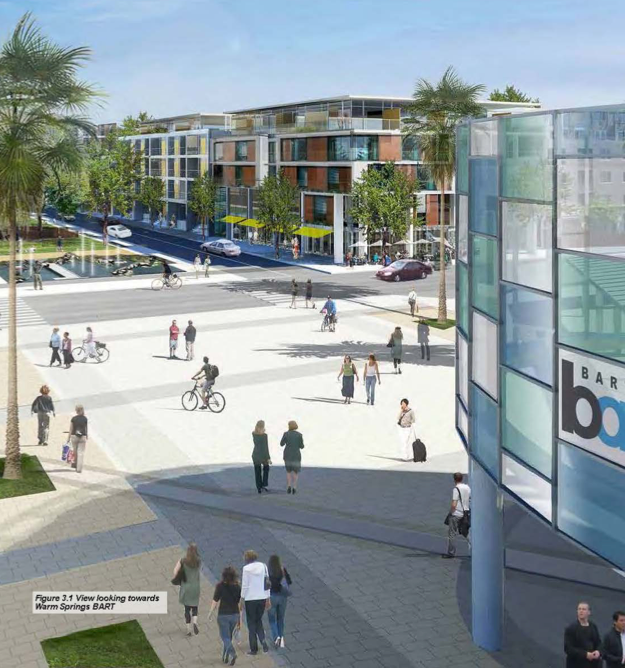 Warm Springs, Innovation Village
Warm Springs – Innovation Village is a 110-acre transit-oriented development located directly adjacent to the Warm Springs / South Fremont BART station in Fremont. The infrastructure design includes 2,200 residential units, 4 acres of office use, a 24 acre expansion of Tesla Motors Factory, a 5 acre elementary school, a public park and urban plazas, and direct access to BART.
Cannery Park I & II
The Cannery site is a reuse project in downtown San Jose located on the northwest corner of Taylor and Tenth Street. The existing site consists of warehouses and industrial buildings including an old cannery that is of historic significance, which adds to the unique design constraints of the project.
The mixed-use development includes offices, shopping, a restaurant, multi-family buildings, and a senior living complex.
Green Valley Office Park
The Green Valley Office Park is located in Fairfield on the northwest corner of Business Center Drive and Green Valley Road.
The city of Fairfield Redevelopment Agency owns the property and each parcel has been independently developed. The project consists of 11 building sites and a regional detention basin.
The Aster Apartments in Dublin are two mixed-use projects that include 386 residential units 17,000 square feet of retail space, and a separate 72-unit veteran housing project. The projects are conveniently located near BART and serve as the gateway to what will ultimately become Dublin's downtown corridor.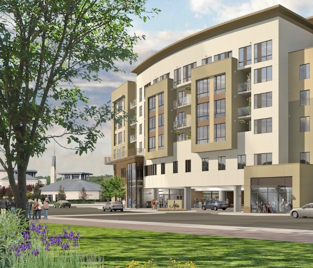 Foster Square is a unique age-targeted 15 acre mixed-use redevelopment project located adjacent to City Hall in Foster City. The urban infill project provides a variety of housing types including a 7-story, 30,000 square foot retail center and a 200-bed modern senior living facility including a highly specialized life guidance memory care floor.
Danville Hotel Site
CBG prepared all entitlement and construction documents and provided construction services for the redevelopment of the historic downtown Danville Hotel Site.
The mixed-use site features approximately 48,000 square feet of new commercial and retail space, including 16 residential units.
Public Institutions and Facilities
Primarily public infrastructure design as well as educational and municipal facilities. Improvements to roads and highways, including infrastructure, widenings, and major intersections, as well as school layouts.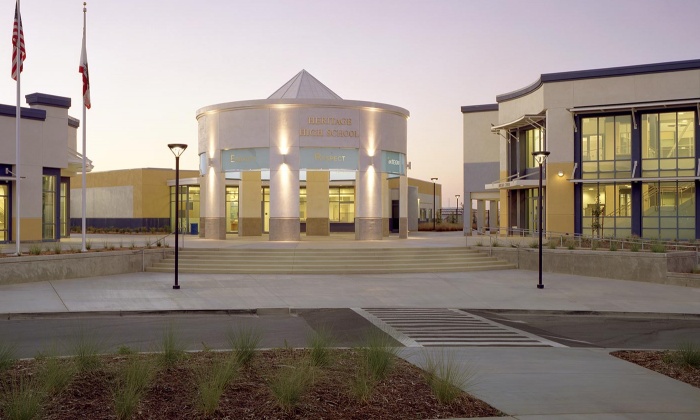 A 53-acre high school located in the western portion of Brentwood, the campus consists of 24 buildings—including administration, classrooms, a gymnasium, special education buildings, an outdoor amphitheater, an Olympic swimming pool, a football stadium and basketball court, and multi-use playing fields. Photo: Quattrocchi Kwok Architects
QuestA School
CBG prepared all of the civil construction documents for the Questa K-8 schools in Mountain House. For the Lammersville Elementary School District, this 15-acre site included 11 buildings, baseball and soccer playing fields, and a 70-stall parking lot.
Diablo Valley College, San Ramon Valley Campus
The campus, which is part of the Contra Costa Community College District in San Ramon, included the grading and site improvements for two large classroom buildings, a separate central plant and equipment building, a landscaped fire lane, and a parking lot.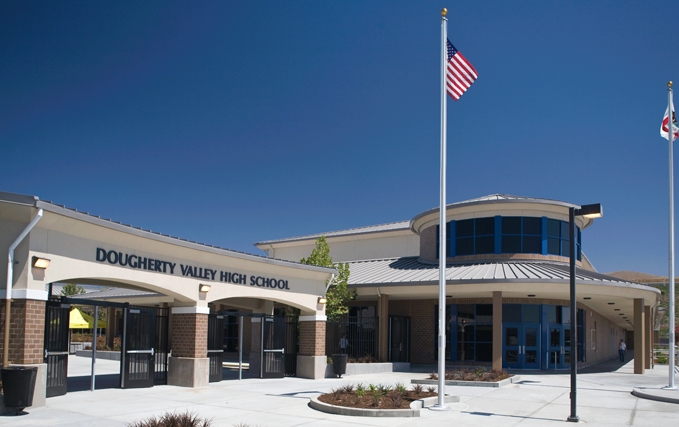 Dougherty Valley High School
Dougherty Valley High School in San Ramon is the newest high school in the Ramon Valley Unified School District. The 54-acre site design included 10 buildings, a Venture School for gifted students, an Olympic size aquatic center, a lit football stadium, a 600 seat theatre, multiple playing fields, and a 900-stall parking lot. Photo: Roebbelen Construction